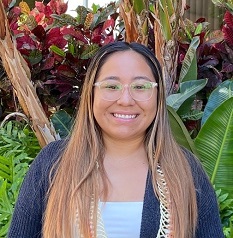 Yulissa Hernandez- Scheduling Support Specialist
Yulissa's primary objective as Scheduling Support Specialist is to assist in coordinating schedules for our O'ahu homecare division.
Yulissa joins the HiHealthCare team with 9 years of Healthcare Administrative experience. Her past career experiences range from Administrative Assistant at Lorna M Barte, MD to being a teacher's aide for special needs students at Pleasant Valley School District.
Yulissa was born in Los Angeles California and raised in Oxnard California. She went on to graduate from Charter college canyon California with a Medical Assistant Degree. Yulissa has a beautiful daughter and wonderful Fiancé. Fun fact Yulissa's whole family are huge Disney fanatics!
Get In Touch
Please submit the form and we'll be in touch shortly.
Locations
Oahu ( Headquarters )
Bishop Tower
700 Bishop St. Suite 610
Honolulu, Hi 96813
Phone (808)356-HELP(4357)
Kauai
2970 Kele Street
Suite 213
Lihue, HI 96766
Phone (808)356-HELP(4357)
Maui
24 N Church Street
Wailuku, HI 96793
Phone (808)356-HELP(4357)

Hilo
145 Keawe St
Hilo, HI 96720
Phone (808)356-HELP(4357)