Non Medical Services
Companionship / Homemakers
Our trained homemakers specialize in working with the elderly who require assistance performing everyday tasks such as grocery shopping, picking up prescriptions, light housekeeping, and meal preparation. Homemakers spend time socializing with patients and accompany them to appointments and other outings.
Certified Nursing Assistant (CNA)
Our CNAs are certified nurses that can operate as Home Health Aides but with the skill level and credentials to deliver care under the direction and supervision of Registered Nurses. In addition to performing homemaking tasks and personal care, our CNAs also measure and record patients' vital signs such as height, weight, temperature, blood pressure, pulse, and respiration.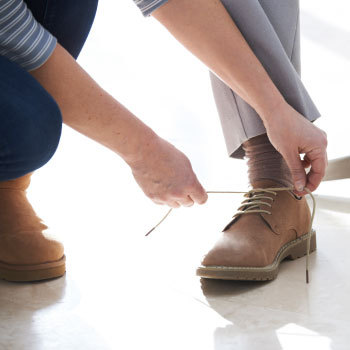 Home Health Aides/Personal Care
Our personal care aides help those who are disabled, ill, cognitively impaired, and elderly and need assistance living in their own homes or residential facilities. Our Health Aides also assist people in hospice and help individuals with disabilities go to work and connect to their communities. Our Health Aides work with elderly or physically and mentally disabled clients who require more care than family or friends are able to provide.
Our aides perform light housekeeping and homemaking tasks like laundry, changing bed linens, shopping for food, and planning and preparing meals. Aides may also help clients with tasks like getting out of bed, dressing in the morning, grooming, and bathing.
All of our Health Aides/Personal Care Associates are trained to provide the following services:
Toileting
Transferring
Personal hygiene
Ambulation
Dressing and grooming
Continence care
Bathing
Overnight monitoring
Meal preparation
Housekeeping and laundry
Shopping, errands, and transportation arrangements
Companionship and accompaniment
Other appropriate duties as identified
Therapy Dogs
We are very excited to provide therapy dog visits in the home setting. Studies show that therapy dogs can be therapeutic for those afflicted with Alzheimer's, dementia, and long-term illnesses.
Medical Services
Skilled Nurses
Our skilled nurses can provide wound care, IV management, ventilator care, tracheostomy care, gastrostomy tube feedings, disease management, medication management, case management, dressing changes, injections, and blood glucose and blood pressure monitoring
Registered Nurses
HiHomeCare Registered Nurses provide in-home nursing care for patients as follow-up care post-discharge from a hospital or rehabilitation, as well as long-term care.
RNs assess, treat, and inform patients about their various medical conditions and provide advice and emotional support to patients' families. RNs record patients' medical histories and symptoms, help perform diagnostic tests and analyze results, operate medical machinery, administer treatments and medications, and help with patient follow-up care.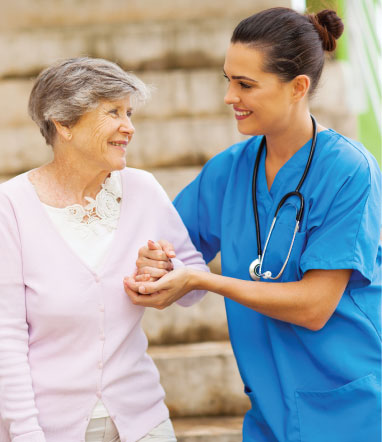 RNs teach patients and their families how to manage their illnesses or injuries, explaining post-treatment home care needs such as diet, nutrition, exercise, self-administration of medication, and physical therapy.
When caring for a patient, RNs establish a care plan or contribute to an existing plan. Plans may include numerous activities such as administering medication, including careful checking of dosages and avoiding interactions; starting, maintaining, and discontinuing intravenous (IV) lines for fluid, and medication; administering therapies and treatments; observing the patient and recording those observations; and consulting with physicians and other health care clinicians.
Licensed Practical Nurses (LPNs)
HiHomeCare LPNs provide in-home nursing care for patients, often as follow-up care after discharge from a hospital or a rehabilitation, long-term care facility, or skilled nursing facility.
LPNs care for people who are sick, injured, convalescent, or disabled, under the direction of physicians and Registered Nurses.
LPNs care for patients in many ways, including preparing and giving injections and enemas, monitoring catheters, dressing wounds, and providing skin care.
To help keep patients comfortable, they assist with bathing, dressing, personal hygiene, moving in bed, standing, and walking. They will also feed patients who need help eating. Additionally, LPNs measure and record patients' vital signs such as height, weight, temperature, blood pressure, pulse, and respiration.
As part of their work, LPNs collect samples for testing, record food and fluid intake and output, and clean and monitor medical equipment. LPNs also monitor for and report adverse reactions to medications or treatments. LPNs gather information from patients, including their health history and how they are currently feeling, and share this information with Registered Nurses and physicians to help determine the best course of care. LPNs often teach family members how to care for a relative and teach patients about good health habits.
Specialty Services
Geriatric Care
HiHomeCare's Geriatric Care Program was designed to create a safe and comfortable environment for our senior clients so they can reside in the familiar setting of their own homes. The foundation of the program includes a focus on the following areas:
Safety and supervision
Personal care
Meal preparation
Light housekeeping
Companionship
Alzheimer's - Dementia
It is the company's goal to help patients diagnosed with Alzheimer's and dementia maintain their independence, functionality, dignity and security while they remain in the familiar surroundings of their own home and with their loved ones. HiHomeCare has experienced caregivers who are specially trained to understand and address the special requirements of those who have been diagnosed with Alzheimers and dementia.
Pediatric Home Care
It is the company's goal to provide the support and care that will enable families facing the challenges of caring for an ill child to feel comfortable and confident that their child is receiving the attention and treatment they need. HiHomeCare provides hourly or around-the-clock services in a well-coordinated, family-centered approach to meet the complex needs of these patients and their caregivers.
HiHomeCare's pediatric home care program is designed to care for children who have complex medical needs. With the help of our highly trained caregivers, children with severe illnesses can receive love and support in a nurturing home environment, rather than an institution such as a nursing home or hospital. Our pediatric nurses work tirelessly with big hearts and helping hands.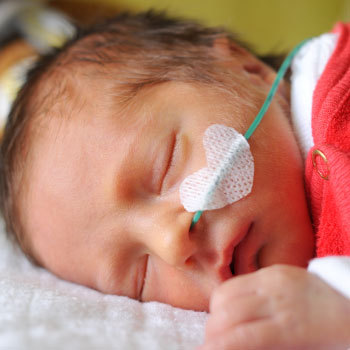 " She was more than superb. She was caring, helpful, efficient, kind, perfect. She monitored him well and did everything she could to maintain him at home. "
HiHomeCare client
Get In Touch
Please submit the form and we'll be in touch shortly.
Locations
Oahu ( Headquarters )
Bishop Tower
700 Bishop St. Suite 610
Honolulu, Hi 96813
Phone (808)356-HELP(4357)
Kauai
2970 Kele Street
Suite 213
Lihue, HI 96766
Phone (808)356-HELP(4357)
Maui
24 N Church Street
Wailuku, HI 96793
Phone (808)356-HELP(4357)

Hilo
145 Keawe St
Hilo, HI 96720
Phone (808)356-HELP(4357)