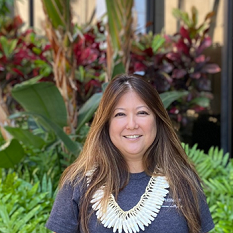 Taisha Kim - Nursing Supervisor
Taisha's primary objective as Nursing Supervisor is to advocate for clients, family, and staff.
Prior to joining HiHealthCare Taisha worked for Kapiolani Medical Center as a LPN then went on to work as Director of nursing in Assisted living facilities, She later went on to work for cradles and Crayons as an Rn Staffing Nurse. Taisha went to Kapiolani Community College to obtain her associate Degree in Sciences Nursing. On Her free time Taisha enjoys spending time with her grandchildren and working out.
Get In Touch
Please submit the form and we'll be in touch shortly.
Locations
Oahu ( Headquarters )
Bishop Tower
700 Bishop St. Suite 610
Honolulu, Hi 96813
Phone (808)356-HELP(4357)
Kauai
2970 Kele Street
Suite 213
Lihue, HI 96766
Phone (808)356-HELP(4357)
Maui
24 N Church Street
Wailuku, HI 96793
Phone (808)356-HELP(4357)

Hilo
145 Keawe St
Hilo, HI 96720
Phone (808)356-HELP(4357)