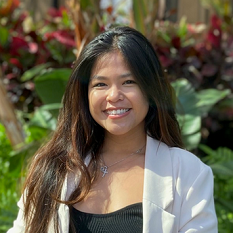 Lovely Pascua- Payroll & Benefits Specialist
Lovely's Primary objective as Payroll & Benefits Specialist will be to maintain and process payroll as well as being responsible for benefits eligibility.
Prior to joining HiHealthcare Lovely worked at various nonprofit, staffing and event companies. Lovely was born in the Philippines and moved to Oahu at age 4. Lovely later went on to attend the University of Hawaii West Oahu and received a degree in Business Administration concentrated in Management. Lovely enjoys spending time with her four fur babies.
Get In Touch
Please submit the form and we'll be in touch shortly.
Locations
Oahu ( Headquarters )
Bishop Tower
700 Bishop St. Suite 610
Honolulu, Hi 96813
Phone (808)356-HELP(4357)
Kauai
2970 Kele Street
Suite 213
Lihue, HI 96766
Phone (808)356-HELP(4357)
Maui
24 N Church Street
Wailuku, HI 96793
Phone (808)356-HELP(4357)

Hilo
145 Keawe St
Hilo, HI 96720
Phone (808)356-HELP(4357)