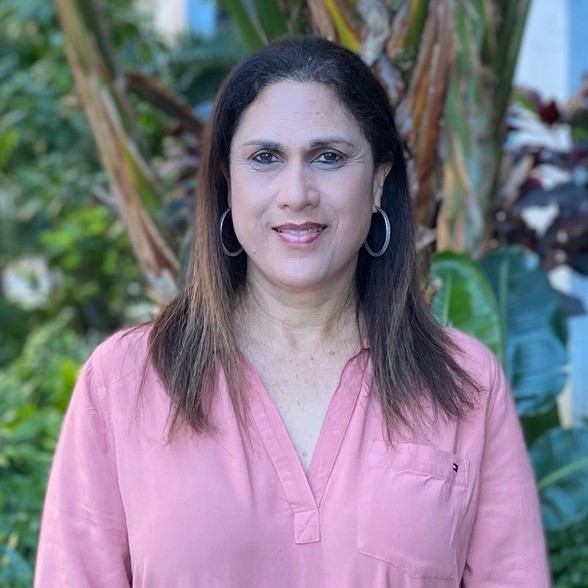 Johnalyn Nosaka, RN, BSN- Senior Nursing Supervisor
Johnalyn's primary objectives as a Senior Nursing Supervisor is to Ensure the delivery of effective, efficient, and quality care to all clients that are being served on the Big Island. Along with maintaining a safe environment for our clients. Advocate/support to clinical staff, clients and family members.
Johnalyn was born and raised in Hilo, Hawaii. She is a married Mother of 2 children and grandmother of 2 children . Johnalyn attended the University of Hawaii (Hilo) achieving her RN degree , 1994. Chamberlain School of Nursing, BSN degree 2012. Nursing Home Administrator license 2013.Johnalyn has worked as an RN since 1994 she was a staff and Travel/Agency nurse. She previously held roles as a Nurse Supervisor, Medicare Case Manager, Director of Nursing and, Nursing Home Administrator. She later became an RN Branch Manager for the Island of Hawaii. She is now the RN Nursing Supervisor at HiHealthCare Hilo.
Outside of work, Johnalyn enjoys spending quality time with her family members, and traveling.
Get In Touch
Please submit the form and we'll be in touch shortly.
Locations
Oahu ( Headquarters )
Bishop Tower
700 Bishop St. Suite 610
Honolulu, Hi 96813
Phone (808)356-HELP(4357)
Kauai
2970 Kele Street
Suite 213
Lihue, HI 96766
Phone (808)356-HELP(4357)
Maui
24 N Church Street
Wailuku, HI 96793
Phone (808)356-HELP(4357)

Hilo
145 Keawe St
Hilo, HI 96720
Phone (808)356-HELP(4357)