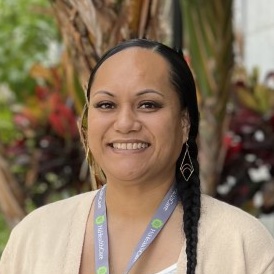 Grace Hisatake-Gardner- Billing Specialist
Grace's primary objective as Billing Specialist is to assist with all clinical authorizations, submit claims and process billing for all 3 divisions of HiHealthCare.
Grace was born in San Francisco California, where she attended Westmoor High School. Grace has been in the healthcare industry for 16 years. Working at companies such as, ALohaCare, Ohana Health Plan and Hawaii Permanente Medical Group.
Outside of work Grace enjoys spending time with her 5 children. She's also a huge Harry Potter fan!
Get In Touch
Please submit the form and we'll be in touch shortly.
Locations
Oahu ( Headquarters )
Bishop Tower
700 Bishop St. Suite 610
Honolulu, Hi 96813
Phone (808)356-HELP(4357)
Kauai
2970 Kele Street
Suite 213
Lihue, HI 96766
Phone (808)356-HELP(4357)
Maui
24 N Church Street
Wailuku, HI 96793
Phone (808)356-HELP(4357)

Hilo
145 Keawe St
Hilo, HI 96720
Phone (808)356-HELP(4357)