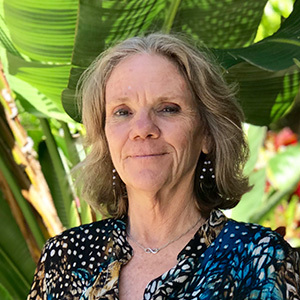 Deborah Abe- Medical Contracts & Billing Manager
Deborah has been a Certified Professional Coder (CPC) since 2008 and is the Medical Biller for HiHomeCare. She builds and maintains relationships with clients and health care providers to ensure accurate submission of claims and invoices. She actively pursues claim appeals, reconsiderations and reimbursements from insurance companies nationwide.
She has lived in Hawaii since 1978. She gained hands on field experience as well as experience staffing for home care needs and schools on Oahu and Big Island. She was also Certified Nursing Assistant in the field and a schedule for 3 years with Nursefinders. Deborah also brings 11 years of experience from a local insurance company assisting with medication/medical authorizations, customer service, benefits training and claims processing for local and out of state members.
Additionally, Deborah spent a year as a parent volunteer on the Special Education Advisory Council (SEAC) and was also able to participate in the work of I.D.E.A.
Get In Touch
Please submit the form and we'll be in touch shortly.
Locations
Oahu ( Headquarters )
Bishop Tower
700 Bishop St. Suite 610
Honolulu, Hi 96813
Phone (808)356-HELP(4357)
Kauai
2970 Kele Street
Suite 213
Lihue, HI 96766
Phone (808)356-HELP(4357)
Maui
24 N Church Street
Wailuku, HI 96793
Phone (808)356-HELP(4357)

Hilo
145 Keawe St
Hilo, HI 96720
Phone (808)356-HELP(4357)